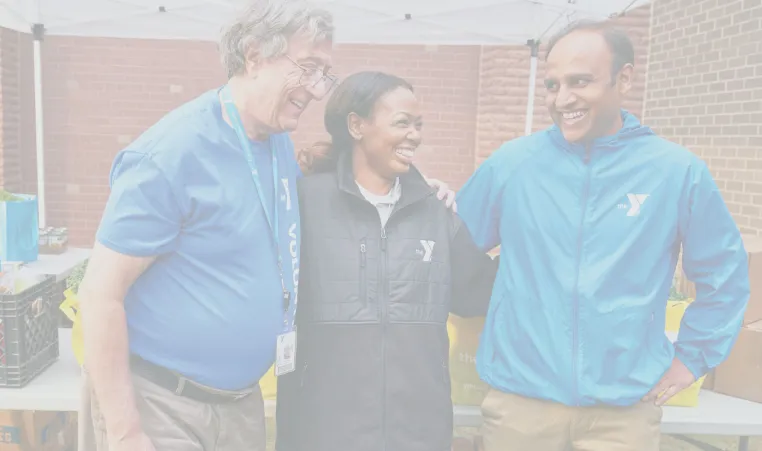 Dear Friends:
Happy New Year from all of us at the YMCA! We wish good health and happiness to all in the year ahead. 
It is an honor to have been selected as the first female CEO of this great organization. Since my arrival, my husband and I have been learning all about your historic and impactful YMCA of Greater Pittsburgh. I've enjoyed soaking up information from our staff, Y members, volunteers, and major stakeholders. Everyone has been welcoming while also providing insight into the challenges and opportunities ahead. I look forward to working with each group as we build on the legacy of this great Y. And rest assured, I will do my best to listen, learn and share information at each step along the way.   
Many may not know that the YMCA of Greater Pittsburgh is one of the oldest Ys in the country. Founded on March 16, 1854, by four young men barely in their twenties, your Y has grown and evolved while providing almost 170 years of distinguished service to the community. Recognized nationally for hosting many successful and innovative programs, the YMCA of Greater Pittsburgh is known for punching above its weight class. It was this reputation for service and innovative programming that drew me to Pittsburgh -- that, and the chance to enjoy four seasons!
Speaking of innovative programs, I will do my best to let you know when and where you can experience more of what your Y has to offer. One of these signature programs, the Lighthouse Project, a media arts-based after-school program for high school students, will present its Spring Showcase on Friday, February 17 from 5 - 8 PM at the Homewood-Brushton YMCA. This uplifting evening is a wonderful celebration of the talent and creativity of the youth. If you are interested in learning more about how your Y positively impacts youth, please consider joining us - and prepare to be inspired! 
Over the coming months, I look forward to meeting more members, volunteers, community partners, and staff. I hope you will let me know what you value most about your Y, what your community needs, and how we can do a better job meeting those needs. With your active partnership, I know this Y will continue to learn, grow and thrive for another 170 years! 
As we approach the annual MLK Jr. holiday, celebrating the life and legacy of the great civil rights leader, I thank you for being a valued partner in our work to build the just and equitable community of his beautiful dream! 
Yours in service,
Amy H. Kienle
President & CEO