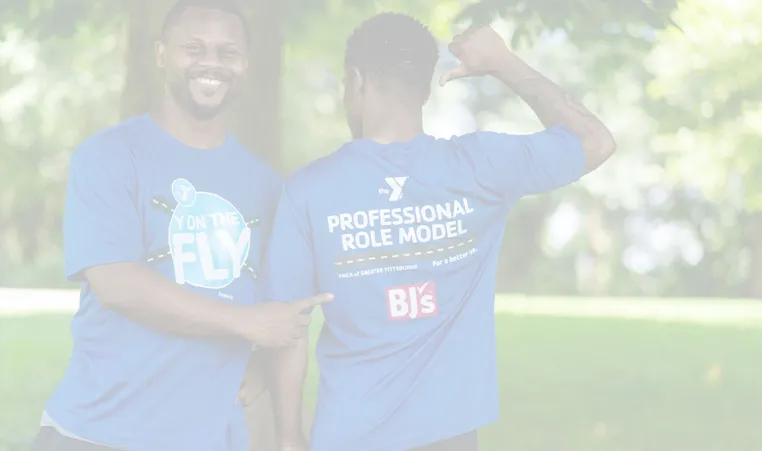 WESTBOROUGH, Mass. & PITTSBURGH--(BUSINESS WIRE)--BJ's Wholesale Club (NYSE: BJ), a leading operator of membership warehouse clubs in the Eastern United States, is supporting the Pittsburgh community through the work of the BJ's Charitable Foundation with more than $140,000 in donations to the Greater Pittsburgh Community Food Bank, DonorsChoose, and the Pittsburgh YMCA.
BJ's opened its first Pittsburgh area club last year in South Fayette, and earlier this month opened its second Pittsburgh area club, the company's 227th club, in Ross Township. As a good neighbor in the community, BJ's Charitable Foundation proudly supports Pittsburgh area charities, specifically in the areas of education and hunger relief, both of which are core to the BJ's Charitable Foundation mission.
"BJ's is committed to nourishing our communities and helping families thrive," said Bill Werner, executive director, BJ's Charitable Foundation. "We're proud to donate to these critical community resources and look forward to our continued efforts to support the children and families of the Pittsburgh area."
BJ's is helping to fight hunger in Southwestern Pennsylvania, where 1 in 7* people face hunger. The Greater Pittsburgh Community Food Bank, a member of the Feeding America® network, received a $75,000 donation from the BJ's Charitable Foundation to help further their mission. In addition to the financial grant, Pittsburgh area food pantries will also benefit from the BJ's Feeding Communities program, where they'll receive donations of meat, produce, dairy and more on a weekly basis.
"As BJ's enters a new community, one of the benefits of our expansion is the ability to support local charities, and most specifically with donations to community hunger relief organizations critical to helping our neighbors in need," continued Werner. "We want to give access to healthy food so communities in the Pittsburgh area can have the nourishment they need to flourish. Our partnership with the Greater Pittsburgh Community Food Bank helps make this happen."
Last year, BJ's made a $1 million donation to Feeding America to provide ongoing support to food banks in local communities within their footprint, including the newly established club in the Pittsburgh area. To-date, BJ's has donated over 120 million pounds of food to Feeding America member food banks.
BJ's Charitable Foundation also donated funds to support teacher submitted projects through DonorsChoose in the Pittsburgh area. Fort Cherry, South Fayette, North Hills, and Pittsburgh Public Schools were all beneficiaries of this donation. BJ's has historically supported its communities through DonorsChoose, giving more than $1 million to date to over 100 teacher submitted projects across 47 schools in the BJ's footprint.
Additionally, BJ's Charitable Foundation donation to Pittsburgh's YMCA Y on the Fly program will support Y on the Fly's mission to provide a safe environment for children in under-served neighborhoods to play and learn.
The new Pittsburgh area clubs are located at 4000 Victoria Street, Bridgeville, PA 15017 and 6270 Northway Drive, Pittsburgh, PA 15237. As members can expect from all BJ's clubs, these locations feature a vast selection of fresh foods and produce, a full-service deli, household essentials, pet supplies and various exclusive offerings. The clubs also deliver a treasure-hunt experience that BJ's members know and love with an assortment of seasonal items, home décor, fashion for the family, toys, hot tech, and a selection of local products.
Local shoppers interested in learning more about BJ's Wholesale Club and signing up for a membership can visit BJs.com/Pittsburgh or sign up in person at either of the two Pittsburgh area clubs.
All BJ's memberships are subject to BJ's current membership terms, ask in-club or go to BJs.com/terms.
*Data provided by the Greater Pittsburgh Community Food Bank.
About BJ's Wholesale Club Holdings, Inc.
Headquartered in Westborough, Massachusetts, BJ's Wholesale Club is a leading operator of membership warehouse clubs in the Eastern United States. The company currently operates 227 clubs and 158 BJ's Gas® locations in 17 states.
The Company's common stock is traded on the New York Stock Exchange (NYSE: BJ).
About Feeding America®
Feeding America® is the largest hunger-relief organization in the United States. Through a network of more than 200 food banks, 21 statewide food bank associations, and over 60,000 partner agencies, food pantries and meal programs, we helped provide 6.6 billion meals to tens of millions of people in need last year. Feeding America also supports programs that prevent food waste and improve food security among the people we serve; brings attention to the social and systemic barriers that contribute to food insecurity in our nation; and advocates for legislation that protects people from going hungry. Visit www.feedingamerica.org, find us on Facebook or follow us on Twitter.
About DonorsChoose
DonorsChoose is the leading way to give to public schools. Since 2000, 5.2 million people and partners have contributed $1.2 billion to support over 2 million teacher requests for classroom resources and experiences. As the most trusted crowdfunding platform for teachers, donors, and district administrators alike, DonorsChoose vets each request, ships the funded resources directly to the classroom, and provides thank yous and reporting to donors and school leaders. Charity Navigator and GuideStar have awarded DonorsChoose, a 501(c)3 nonprofit, their highest ratings for transparency and accountability. For more information, visit www.donorschoose.org.
About the YMCA
The Y is the nation's leading nonprofit committed to strengthening communities through youth development, healthy living and social responsibility. Our mission is to put Christian principles into practice through programs that build healthy spirit, mind and body for all. The YMCA of Greater Pittsburgh is a 501c(3) charitable organization committed to closing the achievement gap, eliminating health disparities and providing aid to financially struggling families throughout the greater Pittsburgh region. Our Y serves more than 80,000 individuals each year and provides nearly $1 million dollars in membership subsidies to individuals and families. Every day, the Y works side by side with people of all faiths and beliefs to ensure that everyone regardless of age, income or background has the opportunity to learn, grow and thrive.
Contacts
Peter Frangie
Vice President, Corporate Communications
pfrangie@bjs.com
201-230-8940
https://www.businesswire.com/news/home/20220419005172/en/BJ%E2%80%99s-Wholesale-Club-Invests-in-Pittsburgh-Community-with-More-Than-140000-in-Charitable-Donations