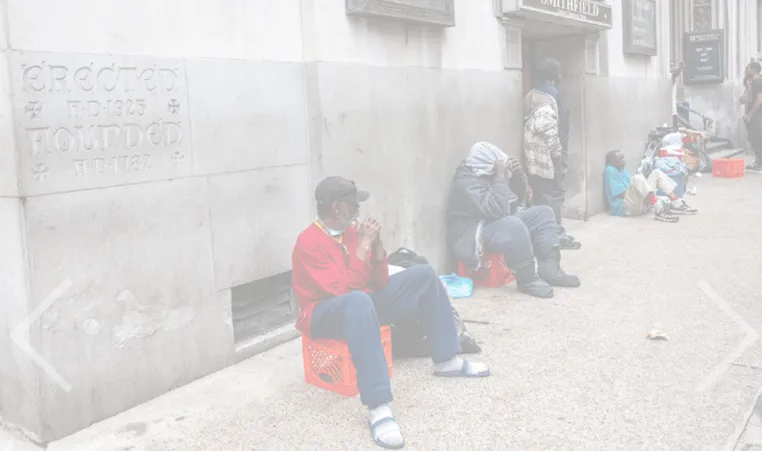 Funding comes one day after the Smithfield Shelter in Downtown Pittsburgh closed
STEVE BOHNEL
Pittsburgh Post-Gazette
Days, after the Smithfield Shelter closed its doors in Downtown Pittsburgh, the Henry L. Hillman Foundation, announced $5.4 million in grants to support initiatives to address homelessness in the region.
The foundation grants will support new and existing programs run by six organizations.
Lauri K. Fink, senior program officer at the Hillman Foundation, said in a prepared statement that the funds are meant to address homelessness and also create more affordable housing opportunities.
"Although Allegheny County's unhoused population has grown, it's still far lower than that of many peer cities across the U.S. We have the opportunity as a community to make a real impact in creating a sufficient inventory of supportive housing throughout the county, connecting people to that housing, and providing them the supportive services they need," Ms. Fink said.
The following organizations will receive grants:
Action Housing, Inc. will receive $1.66 million for single-room occupancy (SRO) housing, preserving the affordability of those units—including at The Residences at Wood Street, Centre Avenue Housing, and McKeesport Downtown Housing. In total, the money is meant to preserve 417 SRO units in the region, along with supporting services at five SRO locations.
Shepherd's Heart Fellowship and Ministries will receive $1.5 million to expand their services for homeless veterans, and help them find permanent housing. The funding will help preserve 15 units and add another eight units of temporary housing across two sites, repair an elevator at Shepherd's Heart and provide new vehicles for transporting food, supplies, clients, and other needs. 
The Light of Life will receive $800,000 to relocate its programming to two new sites in Pittsburgh's North Side, expanding overall capacity and preserving 38 units. It also will pay for two additional units for men, including supportive services.
The Washington City Mission will receive $500,000 to build a new 50-bed shelter for women, along with providing services like food, medical care, mental health care, addiction programming, parenting classes and relapse prevention. 
The YMCA of Greater Pittsburgh will also receive $500,000 to renovate and preserve 88 SRO units in its North Side location. Action Housing, Inc. is a partner in this initiative.
Bethlehem Haven will receive $450,000 to renovate and preserve 26 SRO rooms, along with funding supportive services. 
Annette Fetchko, executive director of Bethlehem Haven, said that the funds will help pay for much-needed renovations at its Uptown shelter, including repairing the HVAC system.
"It was very quickly becoming uninhabitable," Ms. Fetchko said. She said the organization hopes to have renovations completed by December, and the building will be a "beautiful" space for the women who live there. 
It's important that local officials, shelters, and other partners invest in more low-income affordable housing with wrap-around services, Ms. Fetchko said. She said homelessness is not a new issue.
"To be quite transparent, to call it a new public health crisis is a misnomer … we're very grateful it's receiving the attention, but it isn't new," Ms. Fetchko said.
First Published June 22, 2023, 2:35pm
https://www.post-gazette.com/local/region/2023/06/22/hillman-foundation-homeless-grants/stories/202306220101