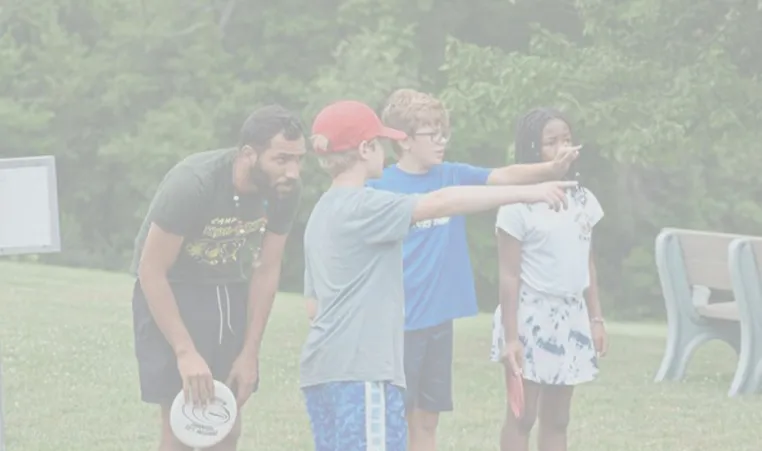 The current U.S. labor shortage has affected nearly every industry, from education to health services and child care, leaving many organizations at a loss for how to attract, hire and retain new employees.
This year, there are 5.5 million more job openings available than there are candidates to fill those jobs. This is due in large part to continued concerns about covid-19 and a lack of affordable child care and family services.
At the YMCA of Greater Pittsburgh, we've had to address the challenges of the labor 
shortage head on, most recently when hiring summer camp counselors.
Every summer, we rely on our camp staff to create a fun and memorable experience for children and families. The upswing in camp enrollment was much higher this year than in previous years, as many parents are returning to work in person and looking for child care during the day, and families want their kids to enjoy their summer after two grueling pandemic years.
When dealing with staffing constraints this season, we were faced with the tough decision to cap enrollment early and waitlist hundreds of families at our residential camps until we could bring more counselors onto the staff.
Last month, the YMCA welcomed counselors from Mexico, Scotland, Jordan and many other countries to help foster a fun, active and engaging summer for campers at Camp Kon-O-Kwee Spencer. The hiring of international counselors has helped fill staffing gaps while also providing culturally enriching experiences for campers, counselors and the YMCA and larger Pittsburgh community.
From the moment the counselors landed, it was a learning experience. Not just for them, but for our campers and other staffers, as well. With this learning comes a unique opportunity for cultural exchange. Pittsburgh is a cultural "melting pot" rich in diversity and history, exemplified by the city's large Bhutanese, Chinese and Indian immigrant populations, among many others.
Twenty years ago, I had the opportunity to come to this country to work for a YMCA camp as an outdoor educator.  Since then, I have worked for four additional YMCA camps, met many great people, learned a lot and continue to do so every day.
The YMCA's international staff members bring a unique sense of joy and fun for the families we serve. The kids enjoy meeting people from other countries, and it provides a chance for campers who have never left the Pittsburgh area, let alone the country, to be surrounded by new languages and perspectives.
Hiring internationally has allowed the YMCA to continue honoring its commitment to being a place of opportunity and belonging for individuals and families of all walks of life. Through this commitment, the YMCA can create positive and lasting change for all the communities it serves in Pittsburgh.
To combat the labor and hiring shortage that's affecting so many workplaces throughout our country, the YMCA and organizations like it must continue to acknowledge and utilize the tremendous value that individuals from other regions of the world bring to our workforce.
Whether it be for seasonal camp counselor jobs or roles in health care, manufacturing and service industries, hiring more international employees will ensure that individuals of all identities and backgrounds are able to contribute to the development of a growing and thriving Pittsburgh.