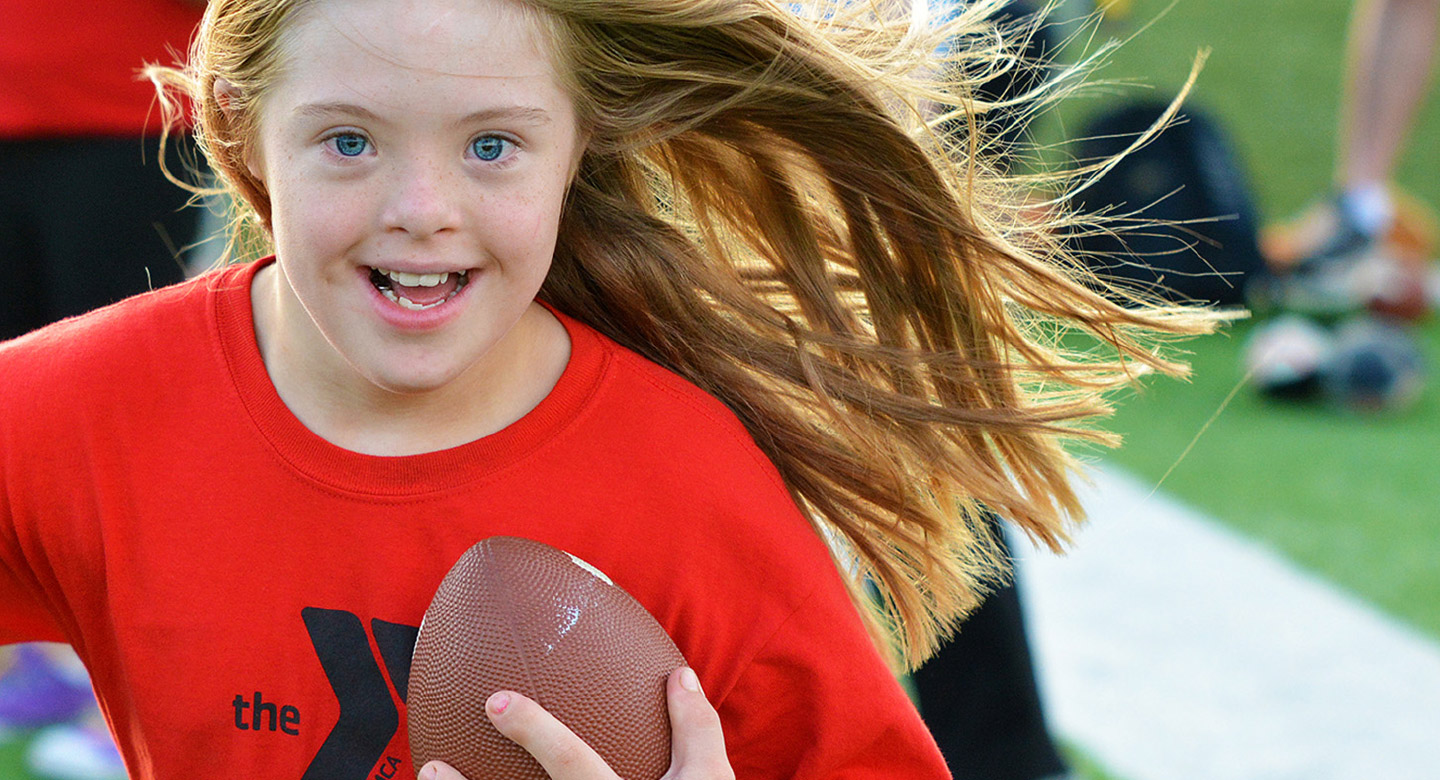 Since 1968, Camp AIM has provided nearly 4,000 children and young adults who have physical, cognitive, emotional, social and communication challenges with opportunities to Achieve, support to become Independent and encouragement to become Motivated (AIM). This unique six-week summer program combines life skills, social and recreational activities with aquatics, physical education, home economics, music and art. Depending on the needs of the individual, campers are provided with opportunities for positive social interaction with peers, activities that enhance and improve both small and large muscle coordination, and projects that build upon tired instruction/vocational education and/or responsibility training. Our program areas encourage expression through the arts and countless ways to have fun! Camp AIM is a sanctioned Extended School Year (ESY) provider for 15 school districts in Allegheny County.
WELCOMING PLACE FOR CHILDREN AND YOUNG ADULTS WHO HAVE:
• Physical challenges such as Cerebral Palsy, Muscular Dystrophy, Spina Bifida, and another medically fragile diagnosis
• Cognitive challenges such as Down's Syndrome and Low Incidence Disabilities
• Social and Communication challenges such as Autism, including
PDD and Speech and Language Impairments
• Emotional/Behavioral challenges, including ADHD, Oppositional-Defiant and Bipolar Disorders and SED
Camp AIM provides services to between 120 and 150 children and young adults each summer. Our enrollment area covers over 50 communities in Allegheny and Washington Counties. We are one of the largest day camps for children with special needs in Allegheny County.
GIVE NOW TO SUPPORT CAMP AIM
Supporting Camp AIM is about the life-changing impact that the YMCA provides to our campers. The child who gains confidence through learning opportunities, the active older adult who is no longer isolated and is living a healthy and active lifestyle, a family given opportunities to spend quality time together and so many more. The stories of those who are impacted by the Y have the power to unite and inspire.
Thanks to generous donors, we are able to fulfill this mission through low-cost programs and direct financial assistance for families in need. One hundred percent of all dollars donated are invested into Camp AIM and the programs and families they serve.